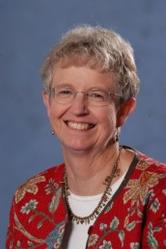 Carol Comeau

My life changed dramatically in January of 2001 when I received two phone calls from a high school student, who I will call Tim.

I was on Gil Sanchez's radio show on KSKA, "Intercambios," with Kevin Jennings, the Executive Director of the national GLSEN organization (Gay, Lesbian, and Straight Education Network) discussing the Anchorage School District's harassment and discrimination policies relating to our gay, lesbian, and transgender students.

I was absolutely convinced that our current harassment and discrimination policies allowed Anchorage School District teachers and administrators to take disciplinary action against those who bullied and harassed our GLBT students, or those who were "perceived to be" GLBT. I knew that I had dealt with those issues as a teacher and a principal so I made the assumption that others would do the same!

As Kevin, Gil, and I discussed and debated this issue on the air, the phone rang. Tim, a student at one of our high schools, was on the phone. He wanted to tell me directly how awful his life was at his high school due to bullying and harassment, and how NO ONE would do anything about it. He was a junior and he said that this harassment and bullying had been going on since he was in the sixth grade!

I listened and grew increasingly uncomfortable discussing these issues on the air since I knew the topic was sensitive and explosive in our community and in our schools.

I asked Tim to call my office the next day so we could discuss his story and the issues in confidence so that I could then follow up.

He called me the next day and we talked for quite a while. He told me of how awful his life was, how none of the adults at the school would help him and his friends, and how he just wanted to drop out. He felt isolated and alone in his very large high school. I was devastated!

I assured him that I would follow up with his principal and the other high school principals without naming him!

I assured him that I now realized that my reality was very different than his, and that of so many of our GLBT students. I committed to working with him and other students to support two things: encouraging all of our principals at the high schools to support forming Gay/Straight Alliances where requested, and to working with the students on adding "sexual orientation" to the existing policies.

I also heard from Tim's mom via email the next week. Tim's mom had also tried to intervene with the high school's assistant principal who was not responsive to her inquiries as to the high school's policies, and how they would establish a safety/action plan for her son. She wanted to know how the school would assist her son if the bullying/harassment continued. She wanted assurance that her son was safe!

The only answer given by the assistant principal was "to have her son follow the steps in the student handbook that the procedure is to contact an adult rather than to take action on his own." That was a totally unacceptable and naïve answer to her serious inquiry.

Tim's reality was terrible and totally unacceptable in our school district where we publically support safety for all students and staff to preserve a safe teaching and learning environment.

He was called "fag", "queer", and other names; he was pushed into lockers, knocked around in the halls, and other places in the school where administrators and security were not around to see the action. He was teased continually by others, and ignored and avoided by most of the adults at the school.

He and a friend wanted to start a Gay Straight Alliance (GSA) at his school, but the principal would not allow it because of his own religious beliefs. Other schools had GSA's, but at Tim's school, it was not possible. He had no place to turn except as a last resort to call in to the talk radio show and try and persuade me of the seriousness of the problem for students like him. I will always be grateful that he called me!

The winter of 2001 saw much progress in this area. The Student Advisory Board unanimously passed a resolution on behalf of the existing GSA's to add "sexual orientation" into the Board Policy.

I met with the high school principals and told them Tim's story without naming the high school. I made my expectations very clear that I expected them to lead their staff and students to insure that GLBT students were safe and supported, REGARDLESS of their personal feelings about these issues.

I also recommended to the School Board Policy Committee that they change their harassment and discrimination policies to add "sexual orientation" to the list of protected groups. The Board Policy Committee reviewed the request, sought input from employees, the SAB, the unions, and others in the community, and then recommended the change to the whole Board.

I met with various religious leaders and explained our recommendation and the rationale of protecting our students and staff from discrimination and harassment. These leaders asked many questions, and all but one supported the change in the language. Reverend Prevo stated he didn't support the language change, but did acknowledge the legitimate safety issues for our students. He wrote a letter to the Board and a Compass Piece against the policy change, but he did not escalate the issue in the community.

Interestingly enough, at the same time in early June, there was a huge community controversy surrounding an "Out of the Closet" display at the Loussac Library. While the Mayor and the media focused on those issues, our School Board held two public hearings and passed the additional language in the policy the same month.

On June 25, 2001, the words "sexual orientation" were added to our harassment and discrimination policies! I was very proud that our Board listened to the very compelling stories from our young people and our staff and the community and decided to vote affirmatively!

I can honestly say, I don't think this policy change would have moved as quickly as it did, if it hadn't been for Tim's phone call to me in January 2001, and the actions of so many in support of our students.

It was truly one of my proudest moments as the superintendent of the Anchorage School District!!