I am the hope that has gone away,
the feelings of nothingness that grow day by day.
The pit in your stomach that begins to rot,
I am what most are not.
The light inside that wanes every day.
The thing that causes your dreams to decay.
I am the sleepless nights that never end,
the one thing your loved ones cannot comprehend.
I am what causes your relationships to break apart,
the thing that has taken over your heart.
I am the fake smile that others see,
though your thoughts only belong to me.
I have stolen your passion, your love,
I make you question the greater power above.
I show no bias for those I take,
or who lives I finally break.
I am the reaper that comes for you,
the one person you wish you never knew.
Who am I you ask?
I am depression.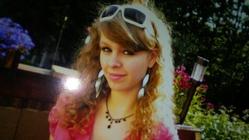 Amanda Kelsey