Context
Alaska and the United States are rapidly becoming more pluralistic and multi-ethnic. In order to improve understanding and mutual respect, we must learn about each other. Literacy in more than one language promotes this goal.
The Anchorage School District Bilingual and Multicultural Education Program addresses English literacy needs and provides academic tutoring for over 5,000 students who are from at least 90 different language groups. We give additional support and help celebrate various cultures through multicultural activities and presentations. Our 156 educators, district-wide, are bilingual or multilingual, and they enrich the lives and education of our students.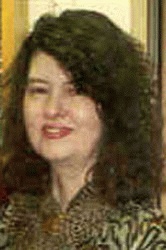 LaVon Bridges
We offer ESL classes and tutoring in all subject areas. In thirteen schools, we provide bilingual learning centers, staffed with ESL teachers and tutors, where students can study English in depth. Our department also provides support in the student's first language when possible, to make the transition from their home language to English.
What follows are four exercises representing a range of bilingual activities at the elementary level.
Rainbow Poetry Exercise
Butterfly Exercise
Home Language Exercise
Culture and History Drama Exercise