Write about a pet -- one that you have never owned. It can be the usual dog or cat, or it can be something fantastic, like a dragon or a flea. The important thing is to write about it in detail.
How do you care for it?
How did you come to own this pet?
Use the five senses to describe how it looks, sounds, feels, smells. Be specific. For example, instead of writing, "My pet is very small" use language that paints a picture: "My pet lives inside the nostril of an Abe Lincoln penny." (Now that's small!)
Draw a picture of your pet.
Examples
Ellie's story and drawing: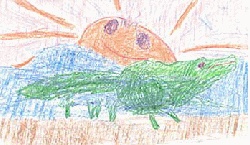 Ellie's Drawing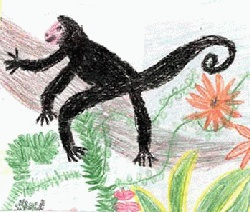 Meredith's Drawing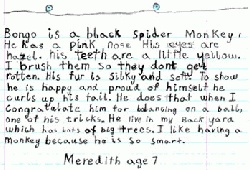 Meredith's story